Submitted by Marshall Walker on
The holiday shopping season has officially begun, and most shoppers are not only searching for the best deals, but they are also looking for the easiest ways to complete their shopping lists. iOS devices were once again the most popular tools for most Black Friday shoppers this year, and it's safe to assume the trend will continue throughout 2012. Here are a few apps that will allow you to gain an edge, save some money and keep organized this holiday shopping season.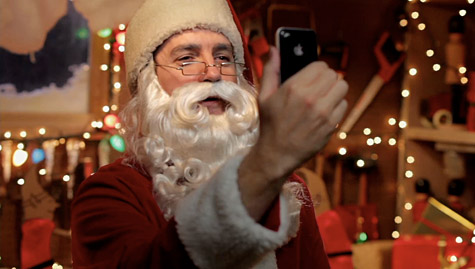 FastMall - (iPhone and iPad) - Perfect for the reluctant shopper who hates navigating unfamiliar stores during the holidays. FastMall helps you get in and out of shopping malls quickly by giving you turn-by-turn directions to bathrooms, stores, and restaurants. It also helps you remember where you parked your cae, and can direct you to elevators and escalators for quick escapes from crowded shopping centers.
RedLaser (iPhone and iPad) - This app has been around a long time, but it's one of the most popular shopping apps in the App Store. RedLaser allows users to scan all major retail barcodes and compare prices. It also allows you to have products shipped to your home, shop for coupons and read product descriptions, reviews, and nutritional information.
whohas.it (iPhone and iPad) - While most shopping apps are focused on saving users money, the whohas.it app helps shoppers locate hard to find, out of stock or pre-release products. The app allows users to track the hottest holiday items, like the Wii U, and receive mobile alerts when those items become in stock. It's the perfect tool for busy parents or people who hate battling holiday mobs for popular products.
SnipSnap
(iPhone and iPad) - A coupon organizing app which converts all the text, images and barcodes from printed offers, into mobile-optimized offers. A great way to keep organized and cut down on paper clutter.
Slice (iPhone and iPad) - This app helps you organize online purchases by sending you push notifications when a package is shipped, out for delivery or has been delivered. It also sends you notifications when an item you purchased is eligible for a price adjustment, and allows you to to back up e-receipts to facilitate returns, exchanges and warranty claims.