Submitted by Bob Bhatnagar on
Ah the good old days, when we could unlock our iPhones ourselves and use them with the carrier of our choice. The Digital Millenium Copyright Act (DMCA) exemption that made unlocking your cellular phone completely legal expired on Saturday, January 26, 2013. From now on, you'll need your wireless carrier's permission to unlock.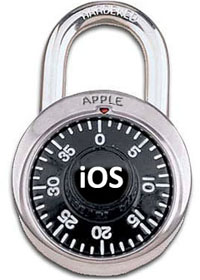 So will this really make an impact on unlocked iPhones? Actually, right now all Verizon iPhones come from the factory unlocked, and AT&T will unlock any iPhone that's completed its two-year service agreement. You can also purchase an unlocked iPhone for the unsubsidized price out of contract. So what's the big deal?
After all, some carriers like T-Mobile depend on unlocked iPhone users to use their network services. International travelers also find unlocking a convenient and low-cost way to operate their devices overseas. Ultimately, unlocking will remain somewhat of a grey area, since the practice is sanctioned under certain circumstances.
The new rules mean that officially, unlocking your own device via a software package such as ultrasn0w is frowned upon. Similarly, factory unlock services that modify official IMEI entries to unlock iOS devices are also now illegal. Just make sure that your carrier approves of your unlock before moving ahead with the process yourself.
Jailbreaking remains legal, and provides many third-party software options that are not available from Apple, so that users can customize their devices.