Submitted by Frank Macey on
Apple has increased the convenience of owning an iOS device with the introduction of iCloud. Backing up multiple devices has never been easier, and you can restore on the go. The only catch is that using more than 5 GB of online storage requires an annual subscription.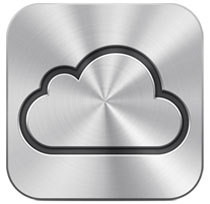 You can help keep your storage needs to a minimum by managing your iCloud device backups. Sometimes backup files get damaged, and other times you'll just run out of space. It's a simple process to delete old iCloud backups and free up space for other content.
Here are instructions on how to delete iOS backups from iCloud:
1. Navigate to Settings -> iCloud -> Storage & Backup -> Manage Storage. All of the latest backups of your iOS devices will appear in a list.
2. Select the backup you wish to delete. The Info screen will show the date of the backup and how much space it's currently taking up.
3. Tap the red Delete Backup button.
4. Your iPhone will ask "Do you want to turn off backup and delete all backup data for 'Device Name' from iCloud?" Tap the red Turn Off & Delete button.
Now that the backup has been deleted, you now have extra space on your iCloud account. Make sure to back up your iOS device locally to a computer using iTunes to ensure you always have an extra copy of your data.
You can follow these steps every time you take an iOS device out of service, or when you are backing up locally and don't want to use up extra iCloud space.