Submitted by Bob Bhatnagar on
Not too long ago developer HASHBANG Productions brought iPhone owners the jailbreak tweak LiveWire, a free mod that changed the iOS unlock animation. After all, on every iOS device the animation that happens when unlocking to bring up the home screen is exactly the same. Now the same team has released LiveWire Pro, with even more creative transitions for unlocking.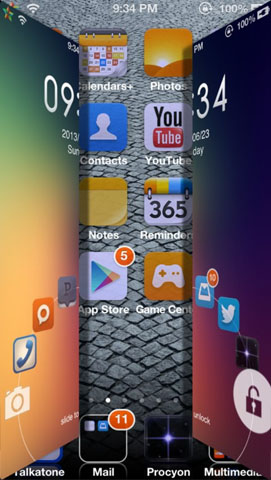 Besides requiring a jailbroken device running iOS 5 or later, LiveWire Pro costs $0.99. So what does one get for their money? The pro version offers no less than seven different unlock animations to choose from, all configurable from the Settings once the tweak is installed.
The free version implements Sliding Doors, while the pro version adds:
Vault (3D Doors)
Fade Out
Zoom and Fade
Shrink and Fade
Rotate 360 and Fade
Whirlpool
In addition to choosing the unlock animation of your liking, the duration of the new animation can be set as well. The animations are smooth and just like the free version, LiveWire Pro has been developed to look like it's a part of native iOS functionality.
LiveWire Pro is available on Cydia from the BigBoss repo for $0.99. Check here for instructions on how to jailbreak iOS 6.x with evasi0n. You can also find out how to purchase and install Cydia tweaks with this guide.