Submitted by Bob Bhatnagar on
Now that the evasi0n jailbreak has arrived, the software is proving to be the most popular jailbreak in history. Any iOS device running iOS 6.0 - 6.1 can be included in the fun with a few simple steps. Once the Cydia jailbreak app store is installed, free and paid packages can be downloaded to customize your device and add functionality.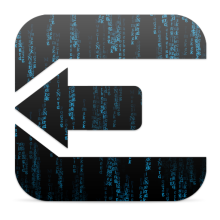 For those who have jailbroken their pre-iOS 6 devices in the past, evasi0n brings even more convenience and simplicity to the jailbreak process. The software comes to us from the evad3rs, developers who have already released two updates to evasi0n to incorporate improvements and bug fixes.
To jailbreak any iPhone, iPad or iPod touch running iOS 6, iOS 6.0.1, iOS 6.0.2 or iOS 6.1 with evasi0n follow these steps:
1. If you're running iOS 6.1 save your SHSH blobs using Tiny Umbrella. Find instructions on how to prepare for evasi0n with Tiny Umbrella here.
2.
Back up your device
using iTunes.
3. Download the latest version of evasi0n for Windows, OS X or Linux from the official evasi0n website.
4. Make sure Passcode Lock is turned OFF on your device. Navigate to Settings -> General -> Passcode Lock to turn this off.
5. Open the evasi0n archive on your computer and run the evasi0n application.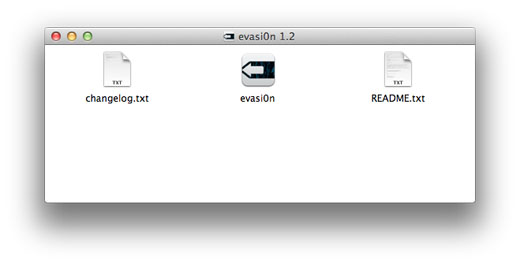 6. If you haven't already, plug your iOS device into the computer using the USB cable.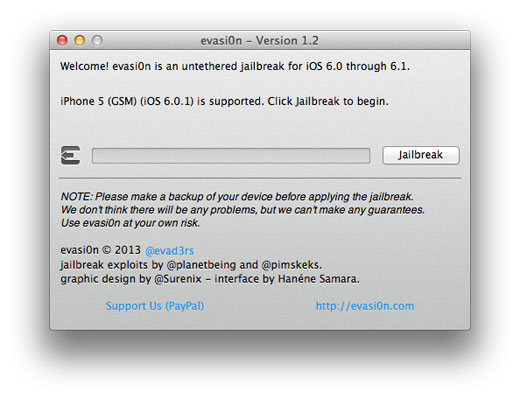 7. Once your device is detected, click the Jailbreak button.
8. Evasi0n will perform the steps needed to jailbreak your device. DO NOT touch your device or use iTunes while these steps are in progress!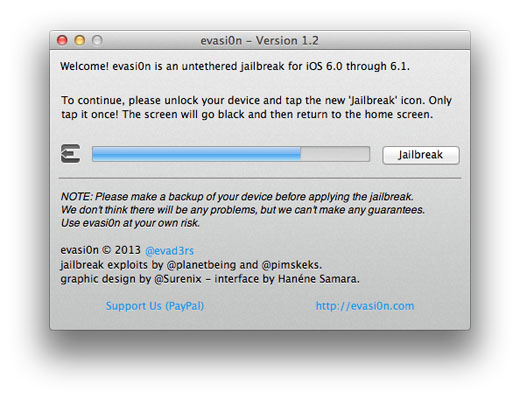 9. When prompted by evasi0n, find the Jailbreak icon on your iOS home screen.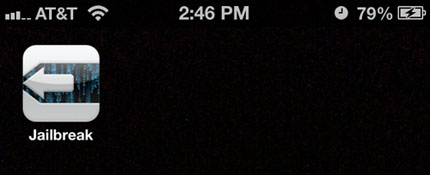 10. Run the Jailbreak app. Make sure to only tap the Jailbreak icon once. The remainder of the jailbreak process will occur on your iOS device. You should see the evasi0n logo on your Apple device.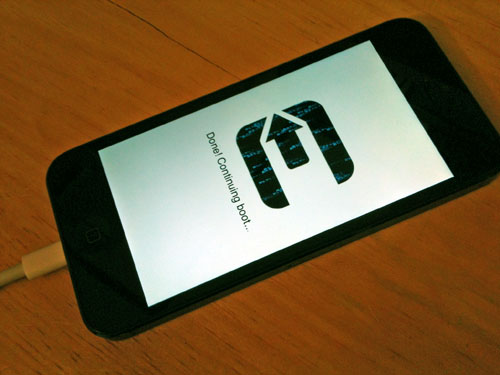 11. When the process is finished, you will see the message Jailbreak complete! Once your iOS 6.x device stops rebooting you can move on to the next step.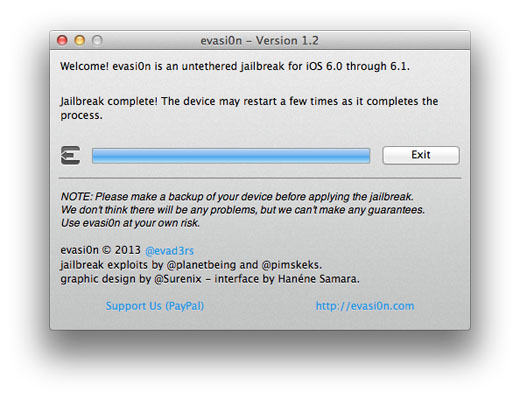 12. Find the Cydia icon on your iOS device home screen. Tap to launch the Cydia app.
13. Cydia will prepare the filesystem. After your iOS device completes this process, you can open Cydia to download, install and manage independently-developed packages and tweaks to your jailbroken device.
14. Don't forget to turn Passcode Lock back on if you use a passcode for security!