Submitted by Chad Shmukler on
With last week's development of the TurboSIM unlocking method, it was likely only a short matter of time before seeing "unlocked" iPhones for sale for use with other providers both inside and outside the United States. As reported by PhoneDaily, this is now the case in Hong Kong.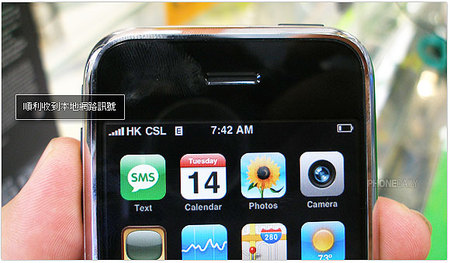 The following video shows a TurboSIM unlocked iPhone being used to make calls on Hong Kong's
CSL network.
Though not a true unlock, the TurboSIM method is by far the best unlocking method available thus far. Technically a hardware unlock, a TurboSIM is a secondary SIM card that piggy backs onto your existing SIM card. In this unlocking method, vital AT&T SIM card method is placed onto the TurboSIM and inserted into the phone with the third party carrier's SIM card. Once this is completed, the iPhone can successfully perform SIM card checks for the AT&T information it wants to find, while utilizing another carrier's SIM when initiating calls and data transmissions.
Using this method, iPhone owners should be able to use the iPhone successfully for calling and data transmissions on any GSM/EDGE service provider. Provided this is the case, we'll likely see more of these phones sold for use in other high-demand markets such as the UK and Canada.
While customers eagerly on other carriers eagerly await a true software unlock of the iPhone, this may provide another option for those who just can't wait any longer.
These unlocked phones are reportedly selling for $699 (4GB) model and $899 (8 GB model).