Submitted by Sammy Snyder on
Pokémon fans may never get an official iOS game, but the Pokémon Company has just delivered the next best thing... Pokémon TV!
Pokémon TV is a free iOS and Android app which allows you to watch Pokémon episodes for free. The best part is the app features no banner ads or in-app purchases, and it supports AirPlay on iOS. The app also includes trailers and movie event news so fans can keep updated on the Pokémon universe.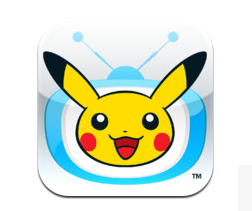 The app doesn't include every episode from all fifteen seasons, but the videos are supposed to be updated every week. Currently there are episodes from Season 2, 4, 7, 12, 14 and the trailer for Pokémon BW: Adventures in Unova.
This is the next best thing to an official Pokémon mobile game since Nintendo refuses to develop them for iOS and Android devices. The Pokémon TV app is compatible with the iPod, iPhone and iPad running iOS 5.0 or later. It is also optimized for the iPhone 5. You can download it for free from the App Store or Google Play.