Submitted by Frank Macey on
Apple has launched an update to its official Apple Store application for mobile shopping on iOS devices. Besides being able to research and purchase all of your favorite Apple products, the app now provides notifications that will let you know when you're eligible for an iPhone upgrade at the subsidized price. When you're ready to order your new phone, simply use the app to have it delivered to your doorstep.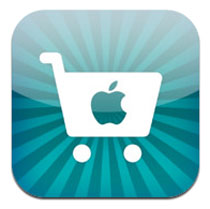 Other notifications have also been added, providing shipping information for orders and letting you know when your purchases have been delivered. As always, the Apple Store app makes it possible to order items and pick them up later at the nearest retail location.
Another highlight of the Apple Store app is EasyPay, which makes it possible to pay for your items in-store without ever visiting a cash register. Genius Bar support appointments can be made, and even product engraving can be customized directly from the Apple Store iOS app. Apple continues to improve its mobile retail experience with version 2.6 of Apple Store, available for free for users of iOS 5.0 or later.
From the official iTunes what's new list for version 2.6:
- Choose to receive notifications that let you know exactly when you're eligible for upgrade pricing on a new iPhone. And since all you need to complete the order is your Apple ID and password, buying your new iPhone is fast and easy (US only).
- Stay on top of your delivery with notifications. We'll let you know when your order ships, keep you informed of any updates, and notify you when it's delivered.