Submitted by Frank Macey on
CBS has launched a free, full-episode streaming app for the iPhone, iPad and iPod touch. This universal app will stream content from the network over any data connection, including 3G, 4G, LTE and Wi-Fi. Some episodes will be available just 24 hours after broadcast, with others delayed eight days.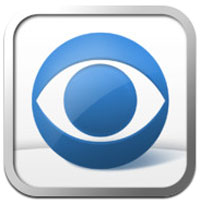 Many favorite shows including Survivor, Two and a Half Men, The Late Show with David Letterman, The Young and the Restless, NCIS, The Amazing Race, and CSI: Crime Scene Investigation will be available free of charge using the CBS app. The network plans to launch similar streaming apps for other mobile platforms such as Android and Windows 8 later this year.
Not only can you watch CBS shows with the iOS app, but Live Social Feeds provide an outlet for discussion for each show. Ancillary content is accessible, such as the broadcast schedule, cast information and photo galleries. You can even customize a personal show list, and get reminders for specific episodes or special CBS events.
The app is supported by commercials, and currently restricted to those residing in the US. Here's the complete list of CBS app features from iTunes:
- Full Episode Streaming in HD
- Personalized Show List
- Live Social Feeds
- Photo Galleries and Cast Pages
- Primetime Schedule