Submitted by Bob Bhatnagar on
VLC Media Player has been updated to 1.1.0 and is now a universal app. The developers, Applidium made news recently with the launch of VLC for the iPad and now they have delivered on their promise to extend VLC functionality to all iOS devices including the iPhone. VLC media player is free, open source, and known for playing almost any video format imaginable.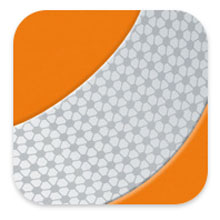 Now you can play different video files without first converting them to the normal iPhone video format. Although it takes more steps than just adding videos with iTunes, ultimately it simplifies playing a variety of video formats on the iPhone. To start, just install the free VLC universal app on your iPhone from iTunes.
Next connect your iPhone to the computer and run iTunes. Make sure the iPhone is selected in the left menu in iTunes and click the Apps tab. Under File Sharing click the VLC icon. Drag all of the video files you wish to play with VLC onto the VLC Documents folder and they will copy to your iPhone with a sync.
VLC is open source software constantly under development, so some video codecs won't play, however most will. This saves the step of converting everything to iTunes and iPhone friendly video before copying it to your iPhone for later playback.
The latest version of VLC runs on the iPhone 3GS, iPhone 4, and iPod touch 3G and 4G models. Video decoding has been improved in the latest release and attachments from other applications can be opened, including RTSP and MMS media streams. Video files can also be deleted from your iPhone directly from the VLC application. The convenience and flexibility of VLC is unrivaled and now you can get VLC on your iPhone for free.