Submitted by Bob Bhatnagar on
One of the more versatile video applications to be released for iOS, VLC Media Player was launched in late 2010 by Applidium. Unfortunately for VLC fans the app was pulled due to wording the General Public License (GPL). Now according to a report by Cult of Mac the app could return to the App Store.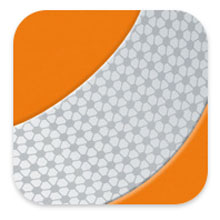 The open-source GPL didn't allow Applidium to distribute VLC Media Player in the App Store, since Apple controls content in the store with Digital Rights Management (DRM) controls. VideoLAN, the creators of VLC have since changed the licensing on their software over to the Lesser General Public License (LGPL), opening the door for developers like Applidium to distribute apps built on the software in venues like the App Store.
iOS users who were lucky enough to download VLC before it was pulled from the App Store can still enjoy using it today, however there have been no updates to the product in over a year. VLC is capable of playing a wide variety of file formats that are not typically supported by more common players like QuickTime. Many Mac and Windows users swear by VLC to play almost anything that trips up other software, even converting video on the fly.
Hopefully the change in licensing will not go unnoticed by Applidium or other developers looking to integrate the robust features of VLC into their iOS apps. iPhone, iPod touch and iPad users everywhere should welcome return of VLC to Apple iOS, which will expand the capabilities of their devices to play almost any media file on the planet.