Submitted by Bob Bhatnagar on
After only four months, VLC Media Player is no longer available on the App Store. This free app makes it possible to play a variety of media formats on iOS devices without first converting them to the normal iPhone video format. If you haven't already downloaded the app, you've missed the boat.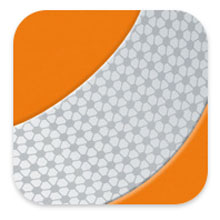 The problem stems from incompatibilities between Apple's App Store Digital Rights Management (DRM) policies and the terms of the GNU General Public License (GPL) that governs distribution of some open source software including VLC. In fact, many observers were surprised to see Applidium's port of VLC appear in the App Store in the first place.
After Apple approved the VLC Media Player for the App Store one of the original developers of VLC, Rémi Denis-Courmont started his campaign to have the app removed due to Apple's DRM policies, even though the software was still available free of charge. Denis-Courmont has made clear his interest in enforcing GPL rules against DRM, however TUAW has called him out as a current Nokia employee, a company competing against Apple in the mobile device industry.
VideoLAN, the developers of the desktop VLC software, had nothing to do with the iOS app removal. Apple opted to remove the app to settle the dispute as opposed to rewriting the terms of its DRM policy to accommodate software covered by the GPL. In a statement, Denis-Courmont is unapologetic about rendering VLC unobtainable to iPhone and iPad users:
At last, Apple has removed VLC media player from its application store. Thus the incompatibility between the GNU General Public License and the AppStore terms of use is resolved – the hard way. I am not going to pity the owners of iDevices, and not even the MobileVLC developers who doubtless wasted a lot of their time. This end should not have come to a surprise to anyone.
In the end, Denis-Courmont was successful at one thing: denying iOS users around the world access to what was the most versatile and functional free media player to be released on the platform.