Submitted by Frank Macey on
There's no shortage of different ways to capture and share photos with the iPhone. One thing the camera cannot do is snap a light field photo. These images, pioneered by Lytro, can be refocused after they are recorded. Now with FocusTwist this capability can be simulated on the iPhone.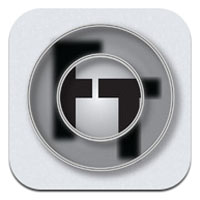 The app creates refocusable images by snapping several photos in a row, using different focus settings for each one. After they are combined by FocusTwist, you can share a link to the resulting image on Twitter. People viewing your work can then focus on different parts of the scene, much like the result of using a Lytro camera.
Of course, taking all of these photos in a row requires that the iPhone stay completely still until the process is complete. It only takes a few seconds to capture the images, and app developer Arqball recommends the foreground image be at least 3-5 inches from the camera lens. FocusTwist has a feed of other people's refocusable photos directly in the app. Your images will not automatically appear in the feed, but you can submit them for the moderators to consider by using the Twitter hashtag #focustwist.
FocusTwist runs $1.99 on the App Store, and requires iOS 5.1 or later. Check out some demo images on the FocusTwist website.