Submitted by Frank Macey on
With all of the retro iPhone photography apps that are available, filters and borders that simulate Polaroid instant prints have been popular. Now Polaroid has finally entered the game with their own official iPhone photography app.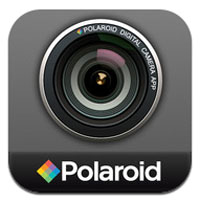 For $0.99 you can purchase the Polaroid Digital Camera App and take advantage of 15 preset filters and colored borders. Filters can be seen instantly through live preview.
Not only this, but custom filters can be created using sliders to adjust filter parameters including Contrast, Multiply and Overlay. An unlimited number of photo filters can be created and saved to manipulate photos you shoot or import from the Camera Roll.
According to iTunes, the list of features includes:
- Live Preview with realtime filtering
- Fully supports iOS 5 and is Retina ready
- 15 pre built photo filters
- Multiple Color Polaroid borders
- Universal iPhone/iPod and iPad app
- Facebook, Twitter and Email Sharing
The Polaroid Digital Camera App requires iOS 5 or later and is compatible with iPhone 4, iPhone 4S, iPod touch (4th generation), iPad 2 Wi-Fi, iPad 2 Wi-Fi + 3G, iPad (3rd generation) and iPad Wi-Fi + Cellular. Unfortunately, preliminary reviews indicate the app needs work. With all of the great retro photo options for iPhone it might be worth waiting for Polaroid to work out the kinks before dropping $0.99.