Submitted by Marshall Walker on
The popular Android App ForeverMap has added offline support to its iOS version. ForeverMap 2 uses OpenStreetMaps and advanced compression technology so users can access its global maps with no Wi-Fi connection. Users are able to download as many complete country maps as they need to use whenever they wish.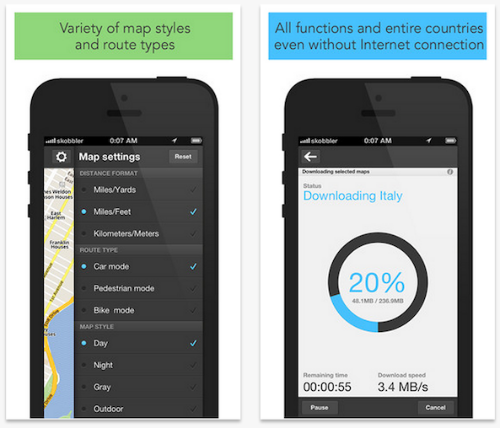 ForeverMap is a great companion for navigation apps such as Google, Nokia or even Apple Maps. Apple's vector-based maps do offer offline usage, but you do lose some functions while disconnected from Wi-Fi. ForeverMap also helps cut down on the high costs of data roaming when you are traveling.
ForeverMap 2 is currently $0.99 in the App Store. The official description promises no additional costs or hidden fees. The app is compatible with the iPhone, iPod touch and iPad, and requires iOS 5.1 or later.