Submitted by Chad Shmukler on
There has been a lot of buzz surrounding the recent $200 price drop of the Apple iPhone. The news, which came out of Apple's September 5th media event, was followed by an intense reaction from early adopters who were upset at the financial impact of a price reduction so shortly after the iPhone's release.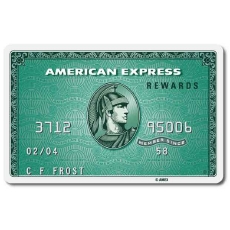 After Apple received countless complaints about the monetary penalty being suffered by early adopters, Apple and Steve Jobs decided to retract their initial response to customer complaints and instead are planning to offer all individuals who purchased the iPhone prior to the price reduction a $100 credit spendable at the Apple Store.
While this credit from Apple will allow early adopters to recover 50% of the $200 price difference, it seems there may be a way for iPhone owners to recover 100% of the price cut. Those of you who
purchased your iPhone with your American Express card may be eligible to receive a full refund of the two hundred dollar difference on your next American Express statement.
A number of American Express cardholders have indicated they have recovered the full $200 price difference by filing a claim through AMEX's refund protection department. Though, according to initial reports, American Express does not specifically offer price protection, they are crediting customer's accounts as a gesture of good will to "valued cardholders".
Many of those who have filed a claim have received already received an email from American Express informing them of their approved claim. One such email read
Thank you for choosing to use your American Express Card for your purchases. Your recent claim with American Express does not fall within the normal terms and provisions of the
Purchase Protection Plan. However, as we very much value and appreciate your
Cardmembership with American Express, we have approved your claim as an exception to the
program guidelines. Your payment of $212 has been processed as a credit to your American
Express Account. If you have any questions, please call your Purchase Protection Plan Customer
Service Department at 1-800-322-1277. A representative is available to assist you 24 hours a
day, seven days a week.
There has been some speculation that Apple and American Express have reached an agreement to support the large number of refunds that AMEX is issuing to cardholders. These reports are wholly unconfirmed.
In the last 48 hours, American Express has reportedly been flooded with over 10,000 iPhone related claims.
If you are an American Express cardholder and would like to file a claim regarding your iPhone, you can reach American Express' refund protection department at 1-800-297-8019.