Submitted by Frank Macey on
iPhone users of Skype can now grab version 4.8 of the popular calling app for devices running iOS 5 or later. The improved Skype adds detailed notifications to the iOS Notification Center, helping to keep you in touch with all of your Skype contacts. Not only this, but the latest update fixes the order of one-on-one chats, keeping them in the right order all the time.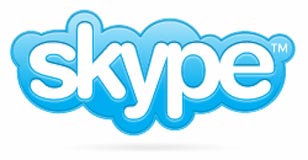 Voice calling is also improved, with Skype making it easier to switch between audio devices without dropping the call. This means users can choose to utilize Bluetooth, headphones or the speaker during a call and the audio will be routed appropriately. Novices to Skype will be glad to know the update also adds introduction screens, to help guide first-time users through using the app.
Skype continues to improve its mobile app for iOS after the company was acquired by Microsoft, which has incorporated the technology into its Windows phones and the Xbox One. A major refresh was released earlier this year, and previous updates brought Microsoft account integration. Skype users can chat directly with contacts on Hotmail or Outlook, using mobile devices, tablets, computers, Xbox One and more.
Skype for iPhone provides free VoIP calling, photo sharing, free video calling and instant messaging over a cellular data or Wi-Fi connection. Credits can be purchased to make calls to land lines and mobile phones. Skype version 4.8 can be downloaded from the App Store free of charge.