Submitted by Marshall Walker on
PayPal has immersed itself deeper into the mobile payment world by completely redesigning its iOS and Android apps. The company has also sweetened the deal by offering $100 worth of in-store deals to those who choose its app over other mobile payment options.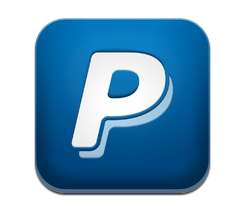 PayPal's iOS app will begin offering the ability to order ahead at local restaurants and cafes, and will allow independent merchants to offer a line of credit to PayPal users with the new "BillMeLater" option. The app also now features a way to search for local businesses who accept PayPal payments, and a "Pay at Table" tab for viewing and paying your bill at participating restaurants.
PayPal hopes its new Eat24 integration and the ability to lock in deals and pay in advance will make it the preferred mobile payment service for iOS and Android users.
"Consumers have been behaving the same over the last 100 or 150 years," Jeff Loman, a group product manager for PayPal Mobile, told CNET. "You're there, you swipe in your card. Payments have never been an issue; you swipe the card and it works. ... Saving that offer, being able to redeem it -- I think that's really how you win or how you get people to use the products. Because they like getting that additional value."
The update is so big that
PayPal
even launched a video showcasing the app's new features.
[via PayPal]