Submitted by Andrew Walsh on
Two major retailers, Target and Walmart, have both announced a $20 discount off the on contract price of the 16GB iPhone 5c model when purchased either online or in person at their in-store mobile centers. The phone, priced at $99, drops to $79 with the mark down. Target is offering an additional 5% off if you purchase the phone with your Target REDcard. All other models remain at their original prices.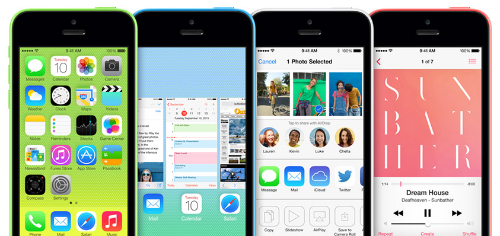 As far as the iPhone 5s is concerned, Walmart has dropped the price of that 16GB version down $10, from $199 to $189. Not a significant savings, but it's still ten extra bucks in your pocket. Target, however, is staying with the original $199 sticker price.
If you are heading to Walmart to pick up the 5s, don't count on getting any color other than "Space Gray." Most online sources are reporting retailers have only received that color. The few White or Gold devices which are ready for shipment are most likely going to "high profile flagship stores," according to 9to5Mac.
Apple Stores usually match competitor's prices, so there is a good chance you could leverage this deal to get the same discount if your choose to wait in line at one of the official stores tomorrow. In fact, most of the bigger chains, like Best Buy, have similar policies, so this could lead to price reductions for the 16GB 5c across the board.