How do I setup the Touch ID sensor on iPhone 5s and later?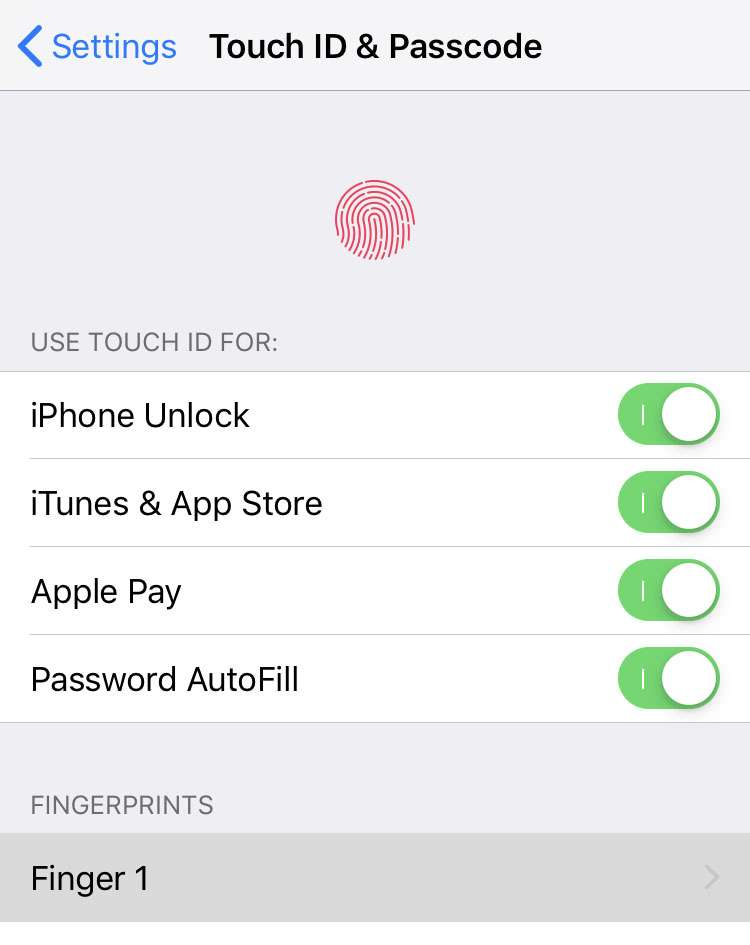 Now that the iPhone has a built-in fingerprint sensor, users can easily secure their devices without the everyday use of a manually entered passcode. Before the Touch ID system can be used, you must set up the system with your fingerprint. To setup Touch ID on the iPhone:
Navigate to Settings -> Touch ID & Passcode
Enter your passcode, or select Turn Passcode On and enter a six-digit passcode twice
Select Add a Fingerprint...
Place the finger you wish to use for unlocking iOS onto the home button
When the iPhone vibrates, lift your finger
Repeat steps 4-5 multiple times, until the grey fingerprint turns completely red
When complete, you will be prompted to adjust your grip
Repeat steps 4-5 repeatedly, this time focusing on the sides of your fingerprint
After enough data is collected you will see the "Success" message
Additional fingerprints can be added to the Touch ID system by repeating the process above.
Note you will be prompted to enter your passcode in the following situations:
To make changes to Passcode & Fingerprint settings
After a restart of your iPhone
After 48 hours or more has gone by without unlocking your iPhone