Submitted by Bob Bhatnagar on
While a jailbreak solution for iOS 7 may not yet exist, every new firmware release means waiting for the all-clear from someone in the know. Apple could close the door on potential exploits at any time, so fans of jailbreaking should never rush into an update. Luckily, the evad3rs have already checked out iOS 7.0.3.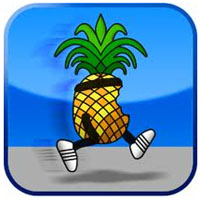 The verdict? Updating to the latest version of iOS will not interfere with a future jailbreak. When it comes to iOS 7, evad3rs member planetbeing previously explained that the team was in a "reconnaissance phase" to determine if their existing iOS exploits still work.
In the meantime, if your iPhone, iPad or iPod touch is already running stock iOS 7.0.x then updating to iOS 7.0.3 has been evad3rs-approved. MuscleNerd spread the good news via Twitter after investigating the iOS release.
@iphonesteven If you've already lost the JB by upgrading to 7.x, then yep it's fine to go from 7.0.x to 7.0.3.

— MuscleNerd (@MuscleNerd) October 22, 2013
The team has not signaled when (or if) an iOS 7 jailbreak is coming, but it sounds like a work in progress. Incredibly, the evasi0n iOS 6.0-6.1.2 Jailbreak was released just four months after the iPhone 5 shipped in late September 2012. Apple then killed evasi0n with the release of iOS 6.1.3.
Following this timeline, it's possible an untethered iOS 7 jailbreak could arrive sometime in February 2014. Stay tuned to see what tricks the evad3rs have up their sleeves for the iPhone 5s and iPad Air.