Submitted by Marshall Walker on
Many iOS users, even Donald Trump, have been calling for Apple to release a larger iPhone, and they may get their wish if a report from the Japanese magazine Mac Fan (via Macotakara) can be trusted. The magazine claims Apple is aiming to release a phablet-sized iPhone 6 in September 2014. The new iPhone will feature a 5-inch display with 1,920-by-1,080 resolution and 440 ppi, and the screens will be manufactured by LG Display. Apple's phablet will also be designed to be one-hand operational by featuring a thin as possible display.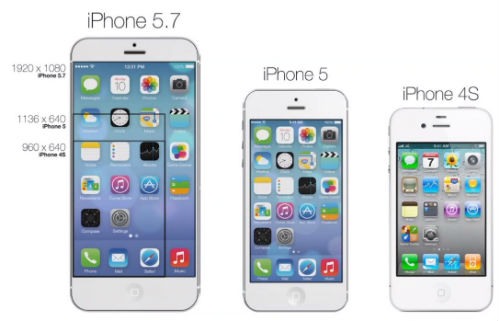 This is not the first report published about a possible 5.7-inch iPhone making its debut next year. Analyst David Hsieh believes Apple " is planning to revamp nearly all of the displays in its products over the next year." Hsieh expects Apple to release both a 4.7- and 5.7-inch iPhone 6 in 2014. But KGI Securities' Ming Chi-Kuo thinks Apple will not cross the 5-inch threshold due to the company's "unwavering principle of one hand use."
As with all Apple rumors and analysts notes, this report should be taken with a grain of salt. Both the supply chain, iOS fans and analysts have been predicting larger Apple products for years, but only the iPhone has ever seen a slight increase in size. Apple also doesn't seem to be interested in responding to Android trends such as releasing "budget devices" or larger phones. However, the amount of Apple phablet reports have been on the rise, so it is something worth keeping an eye on.