Submitted by Frank Macey on
Google+ fans with iOS devices will enjoy several new features in the latest app update, along with the obligatory bug fixes and performance enhancements. Most significantly, Google+ now makes it possible to upload Camera Roll photos and videos in full resolution to the cloud. These can be shared or added to a private album on Google+ Photos.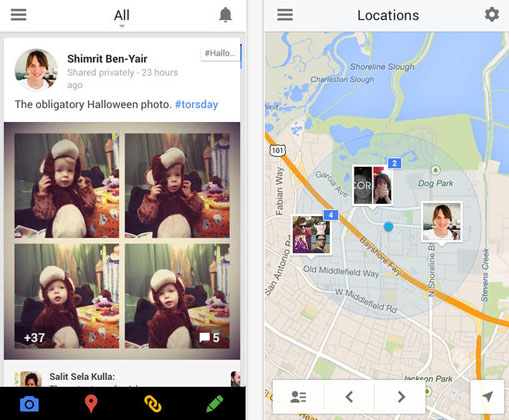 With 15GB of free storage, this new Google+ feature acts as a cloud backup, uploading Camera Roll photos in the background. The only catch to the full resolution photo feature is that it's limited to iOS 7 users only. Google+ account holders on earlier versions of iOS can still enjoy other new features in the latest Google+ app.
Location can now be shared. Much like Apple's app, Find My Friends, selected nearby friends can be seen on a map. Another useful feature is inline translation of posts and comments. Using Google Translate, supported languages are automatically detected and translated right in Google+ for easy comprehension. Last but not least, interface tweaks have improved the notification tray design.
Google+ version 4.6.0 is compatible with iOS 6.0 or later on the iPhone, iPad or iPod touch. Download Google+ from iTunes for free.