Submitted by Frank Macey on
Dropbox 3.0 for iOS 7 has arrived in the App Store. A completely redesigned interface brings key elements of iOS 7 into the file sharing app. Built-in iOS share sheets are used to make sharing and exporting files to other apps even easier than ever. Not only this, but Dropbox has added AirDrop support, so links and files can be sent between iOS 7 devices effortlessly.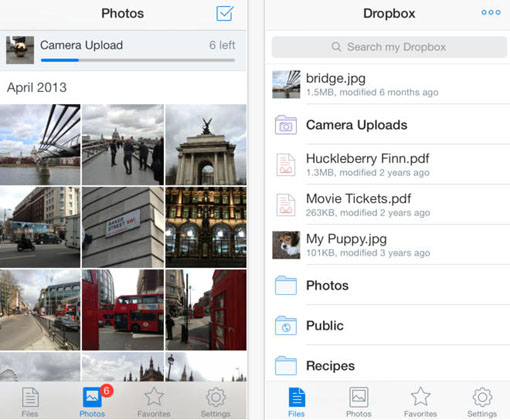 Dropbox provides 2GB of free storage to all users, with more available to accounts choosing to automatically save photos and videos to the service. Adding this option provides a total of 5GB free space available. In addition to the redesigned interface and new sharing options, Dropbox for iOS 7 improves performance, speeding up launch, video playback and photo loading.
Dropbox provides cloud storage for free account holders to easily backup and share files. Instead of sending large attachments, Dropbox makes it possible to simply send a link to the file. Files can be viewed or downloaded from anywhere with an iPhone, iPad or iPod touch.
Here's the full changelist directly from iTunes:
- Beautiful new design for iOS 7
- Streamlined iPad experience: just tap on your files and photos to toggle fullscreen
- Improved sharing and exporting makes it easier than ever to send files to your favorite apps
- AirDrop support lets you send links and files in a snap
- Seamlessly save videos to your library
- Speed! Faster launch, photo loading, and video playback
- Vanquished our most common crashes
- Fixed bug that caused HTML to render as text
- Oodles of PDF viewing updates