How much does Shazam Encore cost?
Shazam Encore brings ad-free track tagging and other features to Shazam users. Click here to see the difference between Shazam and Shazam Encore.
A lifetime upgrade to Shazam Encore costs $6.99.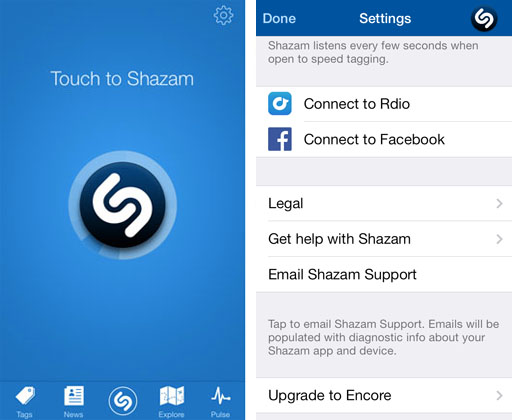 There are two ways to upgrade to Shazam Encore. The app can be purchased directly from the iTunes App Store.
You can also start the upgrade process directly from the free Shazam app. Open the "Touch to Shazam" main listening screen and tap the Settings gear icon in the upper right corner. Scroll down to Upgrade to Encore and touch the Lifetime: $6.99 button to proceed.
Should you lose the upgrade on a restored or different iOS device, the Lifetime Purchase can be restored from the same Settings -> Upgrade to Encore menu.