Shazam can recognize music and television content from a listening iOS device. Now that Shazam offers its Encore service upgrade for a one-time fee, what is the difference between Shazam vs. Shazam Encore?
Shazam and Shazam Encore provide the same music tagging and identification functionality, with unlimited tagging of music and TV content. However, Shazam Encore removes the advertising that helps to support the free version of Shazam.
Shazam Encore users can also enjoy Full Track playback with Spotify.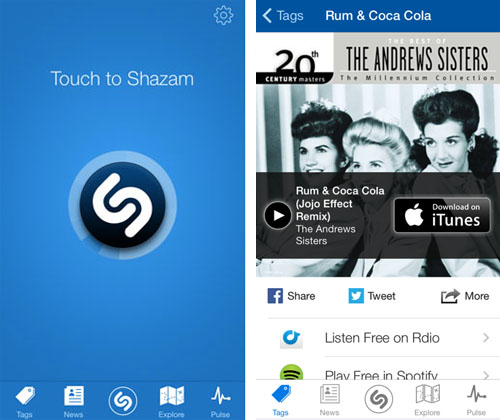 Some of the features that both free Shazam and Shazam Encore include the following: Rdio integration, YouTube playback, Lyric search, Artist news, Share tags with friends, Buy tracks from iTunes, See popular tags on a map, and more.
Click here to see how much Shazam Encore costs, and how to upgrade to Shazam Encore.