Sometimes when an iOS device goes missing, the Find My app (Find My iPhone before iOS 13) helps to locate and recover the device. Ideally, the battery on the lost iPhone has enough juice for iCloud to track the location live.
In some cases, the lost device has a dead battery or is simply turned off. So does Find My still work? Live tracking will not work, but Find My may still be able to lead you to your missing phone by showing you its last known location.
Instead of a green circle on a map identifying the iPhone's current location, the last known location of the iOS device will be displayed by a grey circle.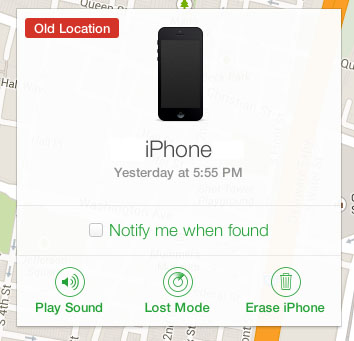 Clicking the grey circle, then clicking the information icon (i) will provide more details, including the last time the device was seen at this location. Unless the lost device is plugged in to charge, the current location cannot be found.
Make sure your iPhone delivers its last known location before the battery dies. Send Last Location is normally enabled by default. You can toggle Send Last Location under Settings (iOS 13 and later):
Navigate to Settings -> Apple ID -> Find My -> Find My iPhone
Toggle Send Last Location -> ON (green switch)