On Friday Apple released iOS 7.0.6 which included a fix for a major security flaw. According to Apple, "An attacker with a privileged network position may capture or modify data in sessions protected by SSL/TLS." SSL (Secure Sockets Layer) is one of the main methods of encrypting internet traffic; without it hackers can see everything a person is doing online. This means cyber-thieves can potentially access emails, financial information and other private data. According to Cult of Mac, "Even banks are contacting their customers and advising them to update to iOS 7.0.6 immediately." Considering this vulnerability, it is highly recommended for iPhone and iPad users to update their firmware as soon as possible.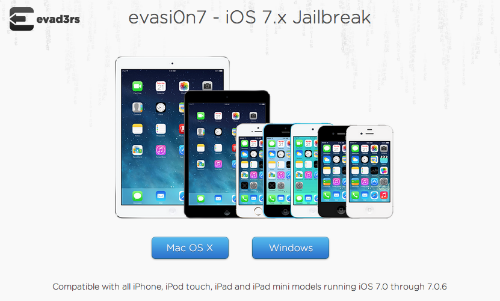 Jailbreakers, however, might not want to part with all of their tweaks and modifications and, as of Friday, there was no jailbreak with support for iOS 7.0.6
available yet. That is no longer the case, as the evad3rs have released evasi0n7 1.0.6. This version is compatible with all iPhone, iPad, iPod touch and iPad mini models running iOS 7 through 7.0.6. If you want to update your firmware and then jailbreak, you can follow our guide to jailbreaking iOS 7.