Submitted by Marshall Walker on
Stryke is a new app which allows you to turn videos into .gifs and share them via iMessage or on social networking sites such as Facebook. The official App Store description claims Stryke is "an app to troll your friends," but I'm not exactly sure what that means. However, it does seem like a fun app for fans of Vine and Snapchat who are looking for something new to play with.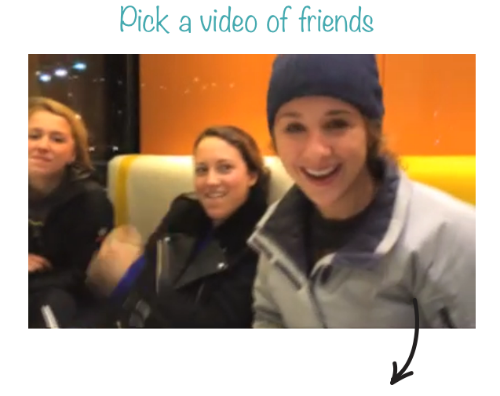 Stryke works by allowing you to create animated images from videos on your Photo app. You can use already existing videos on your camera roll or create new ones using the app's Vine-like video tool. The app also allows you to add "witty" captions and music to your creations before you share them.
Users can share their "Strykes" anonymously on user created groups or send them via iMessage, email or upload them to Facebook. Group members can also comment on each other's "Strykes" and upload their own creations to group chats within the app. The app does not feature Twitter or other popular social network integration besides Facebook, but one can only imagine the developers plan to add more in the future.
Stryke: Troll your friends is available now for free on the Apple App Store. It is compatible with the iPod touch, iPhone and iPad and requires iOS 7.0 or later to work.