The dominant headline of the past week has been Apple's (NASDAQ: AAPL) seemingly imminent purchase of Beats Electronics. Founders Dr. Dre and Jimmy Iovine stand to make quite a bit of money (and possibly be given senior positions) when the $3.2 billion deal is finalized.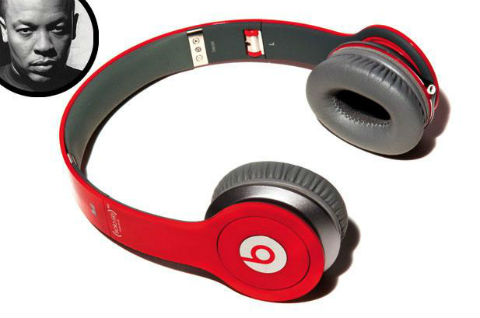 Apple's iBeacon continues to spread as Duane Reade and Virgin Atlantic install the transmitters at their locations. iBeacons use Bluetooth Low Energy technology to communicate with consumers based on location. Duane Reade, for example, will push product information, reviews and discounts relevant to the product a customer is standing in front of. The two companies are the latest in a growing list
that includes Macy's, American Eagle, the MLB and NBA and Safeway among others.
iPad sales, though they have slowed recently, combined with desktop sales for a total of 20.4 million, keeping Apple in the top position for worldwide PC sales. The drop off in tablet sales is industry-wide and is expected to continue as large display phones grow in popularity.
Apple and Samsung
combined for over 100%
of industry sales in Q1, according to Canaccord Genuity. Apple accounted for 65% while Samsung garnered 41%. All other companies either lost money or broke even. Apple's operating margin was 37% while Samsung's was 22%.
Samsung attorney John Quinn announced that the company will fight the decision that was reached by an eight person jury in the latest Apple V Samsung patent infringement suit. Though Apple was only awarded a fraction of what it sought, Samsung believes the damages should be zero. Quinn will ask the judge to reduce the damages and is prepared to take the case to the Court of Appeals if necessary.
According to a report from Good Technology, Apple's iOS accounted for 72% of device activations in Q1 FY2014, while Android accounted for 27%. An impressive 93% of all app activations over the period came from iOS devices.