The list of retailers using Apple's (NASDAQ: AAPL) iBeacon technology continues to grow, as New York City pharmacy chain Duane Reade and British airline Virgin Atlantic both announce plans to deploy the Bluetooth low energy (BLE) transmitters at their places of business.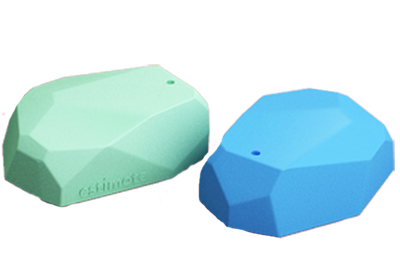 Apple's iBeacon is the company's trademark indoor positioning system that uses Bluetooth low energy technology, also known as Bluetooth Smart, to interact with mobile devices via transmitters. iBeacon first debuted at Apple's WWDC in June 2013, and the number of major retailers adopting the technology has been growing
ever since. Apple itself, Macy's, American Eagle, Safeway, the NBA, NFL and MLB, among others, have all installed iBeacons at select retail locations to experiment with the technology, the ultimate goal being the facilitation of mobile commerce. The NBA's Golden State Warriors, for example, recently contracted Sonic Notify to install iBeacons at Oracle Arena, which they will use to push seat upgrade offers to fans. The MLB also installed hundreds of iBeacons at several stadiums with concession sales, seat upgrades, in-stadium directions and game information in mind.
Duane Reade plans to initially install iBeacons in ten of its Manhattan stores. According to Walgreens' (Duane Reade's parent company) communications executive, Calvin Peters, "The Duane Reade app plays an integral role in our omni-channel customer engagement strategy... Mobile interaction is at the core of our social media success as mobile and social are intrinsically linked; the addition of these new 2.0 features, as well as the integration of iBeacon technology, will continue to fuel our digital customer experience strategy, as we strive to push forward our New York Living Made Easy mantra." The company plans to push product discounts based on the customer's purchase history, as well as product reviews.
Virgin Atlantic has partnered with iBeacon hardware manufacturer, Estimote, to install the transmitters throughout London's Heathrow airport. Customers will interface with Virgin via a custom Passbook pass, and receive relevant information depending on their location in the airport. Approaching a security checkpoint, for example, will prompt the application to automatically pull up the boarding pass on the display. Special discounts may also be pushed to customers as they browse Heathrow's many shopping locations. That's just for starters, according to Virgin customer relations executive, Reuben Arnold: "At this stage, we've only skimmed the surface on the advantages that this technology can offer our customers. In the future, we expect it to further personalize our passenger's journey, such as notifying an Upper Class passenger that there is an open appointment in the Clubhouse spa or introducing the crew members on their flight as they board the aircraft."
At this point it seems that the iBeacon is beyond being a short-lived experiment. If the iPhone 6 includes an NFC chip, as many suspect it will, mobile commerce will become even easier, and more commonplace.