It's no secret that Apple has been steadily progressing toward a mobile payment system. Through iTunes and the Apple Store the company already has a massive customer base and enough stored credit card information to grab the attention of retailers. Since it first debuted last year, iBeacon technology has quickly been adopted and deployed by many major retailers, including Macy's, Virgin Atlantic and Major League Baseball among others. The company also charged its online stores executive, Jennifer Bailey, with building an in-house payment system. NFC (near field communication) chips would be a key ingredient and the next logical step toward mobile payments.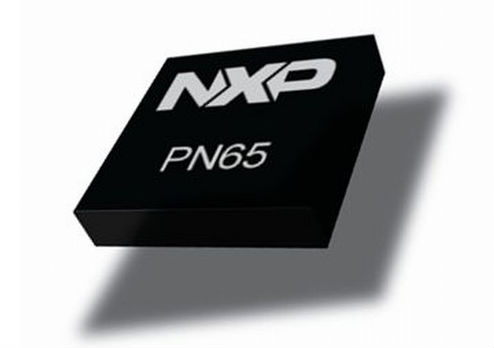 In a note to investors that was shared with AppleInsider, Morgan Stanley analyst Craig Hettenbach wrote that Apple will likely adopt NFC technology and incorporate the chips in future devices, making it a "core part of its mobile payments strategy." He also pointed to a report earlier this month that claimed Apple is working with
China UnionPay, a Chinese bank card organization (currently the only one), on NFC payments.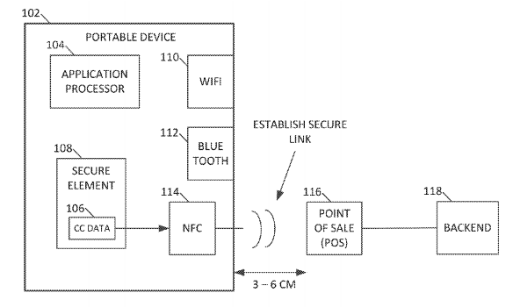 A patent application from January 16th of this year supports Hettenbach's prognostication. The patent is titled "Method to send payment data through various air interfaces without compromising user data," and describes using a secondary link in addition to an NFC link:
In one or more embodiments, a portable device can make purchases by using near field communications (NFC) to establish a secure link with a point of sale (POS) device connected to a backend system that is configured to execute commercial transactions. This secure link can be established by positioning the portable device to be within close proximity of the point of sale device. Increased mobility is provided to users of the portable device making purchases by establishing a second secure link that uses a different protocol, such as WIFI or Bluetooth, that has more desirable characteristics for maintaining the link over time than NFC.
An image accompanying the application also clearly shows an NFC element of the system (pictured above). Hettenbach also believes Apple will likely tap NXP Semiconductors (formerly a division of Philips) to supply the chip, as it already supplies the M7 motion sensing chip found in the iPhone 5s.
KGI Securities analyst Ming-Chi Kuo, who has a history of accurate predictions regarding Apple devices, has also indicated that he believes the iPhone 6 will contain an NFC chip.