It has never been a question of if, but rather when Apple (NASDAQ: AAPL) would embrace mobile payments and develop its own digital wallet. Since the iPhone 6 was first announced, many industry analysts have speculated that the new handset would incorporate an NFC chip to facilitate mobile payments; now the Wall Street Journal agrees, not only for the iPhone, but for the iWatch as well.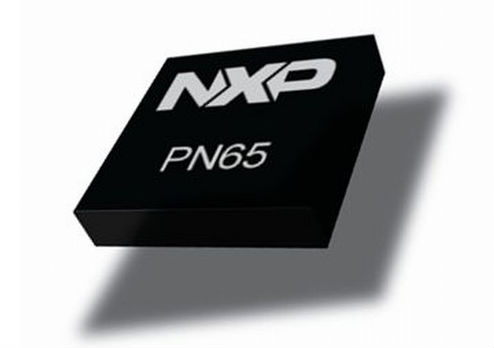 In Thursday's report, WSJ writers Greg Bensinger, Lorraine Luk and Daisuke Wakabayashi wrote that both as yet unannounced devices would incorporate near field communications (NFC) technology. According to sources close to Apple, "NFC wireless is central to Apple's plans to incorporate so-called tap-to-pay into its mobile devices, allowing users to pay for goods and services using credit cards stored with iTunes."
NFC, which is a set of standards used by mobile devices to establish radio contact with each other when in close proximity, has been quite popular in South Korea, Japan, China and many European countries for some time now, but has remained relatively obscure in North America. Google Wallet, which uses NFC, debuted in 2011 and has seen success. Apple, however, has basically ignored NFC technology until now. Judging by its activity over the past year, Apple now appears interested in developing a mobile payment system that would likely make use of NFC.
Apple's interest in brick-and-mortar commerce began in earnest with the development and deployment of the iBeacon, a proximity system that uses Bluetooth Low Energy (BLE) to communicate with iOS devices in order to push product information, deals, store maps, etc. to potential customers. Since its debut at the 2013 WWDC, the iBeacon has attracted many retailers, including the MLB, NFL, NBA, Macy's, Safeway, Giant Eagle, American Eagle, Virgin Atlantic, and Duane Reade, to name a few.
What better to complement the iBeacon system than a mobile wallet that could use tap-to-pay technology like NFC, which is what Apple tackled next. In January, Apple
filed several patents
regarding mobile payments that included NFC functionality. The company also charged executive Jennifer Bailey with spearheading the development of an in-house payment system. Since then, Apple has reportedly been in talks with various payment industry companies including Visa, Mastercard and American Express, ostensibly to bring them on board with their new mobile payment system.
With the groundwork seemingly laid, the only piece missing is the hardware to make secure mobile payments, which an NFC chip would facilitate. We'll see come Tuesday, when Apple announces the iPhone 6 and, according to many, the iWatch.