Submitted by Marshall Walker on
As expected, Apple today announced two new iPhone 6 models and its first wearable device named the "Apple Watch". The iPhone 6 features a 4.7-inch 1,334 x 750 Retina Display HD, and the iPhone 6 Plus boasts a 5.5-inch Retina Display HD. Both devices are powered by Apple's new A8 chip, which is 25 percent faster than the A7 chip found in the iPhone 5s. The A8 is also 50 percent more energy efficient offering up to an estimated 14 hours of talk time, 11 hours of video and 10 days of standby.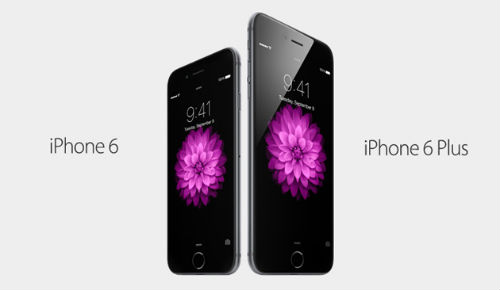 The iPhone 6 and 6 Plus are equipped with an 8MP rear-facing camera, f/2.2 aperture and a new imaging chip with improved features such as better noise reduction and so on. Both models also support 1080p video at up to 60 frames per second, and slow-motion video is now capable of 240 frames per second. The iPhone 6 Plus also includes optical image stabilization. Other features include 802.11ac WiFi, 150Mbps LTE data, WiFi calling, one-handed mode, NFC and Apple Pay.
The iPhone 6 will be available in black, gold and white for $199 for the 16GB model, $299 for the 64GB model and $399 for the 128GB. The iPhone 6 Plus will be available for $299, $399 and $499. Pre-orders for both the iPhone 6 and iPhone 6 Plus will open on September 12th and they will begin shipping on September 19, 2014.