Submitted by Marshall Walker on
It has been a bad week for Apple, on Wednesday the company was forced to pull iOS 8.0.1 because it was disabling people's Touch ID and cellular service, and on Thursday a noted security researcher told The Daily Dot that the company knew before Celebgate about a security hole that left iCloud users vulnerable. Apple has also been dealing with a few users complaints that have gone viral under the name "Bendgate".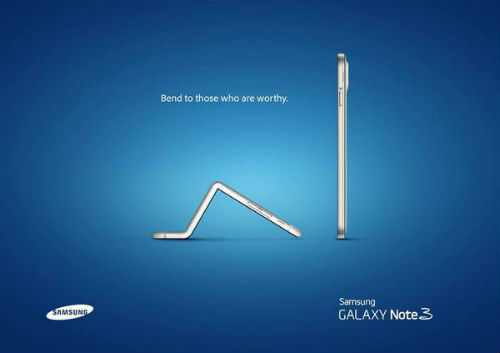 The hastag #Bendgate started trending on Twitter after a few users claimed that their iPhone 6 had become bent after being in their pocket. The various forum and blog posts prompted some people to conduct their own "bend" tests which revealed the obvious, the iPhone 6 can be bent and damaged if you apply enough pressure to it.
Today Apple responded to the rumors by releasing a full media statement that claims "only nine customers" have contacted the company about a bent iPhone 6 Plus. Here's the full statement:
Our iPhones are designed, engineered and manufactured to be both beautiful and sturdy. iPhone 6 and iPhone 6 Plus feature a precision engineered unibody enclosure constructed from machining a custom grade of 6000 series anodized aluminum, which is tempered for extra strength. They also feature stainless steel and titanium inserts to reinforce high stress locations and use the strongest glass in the smartphone industry. We chose these high-quality materials and construction very carefully for their strength and durability. We also perform rigorous tests throughout the entire development cycle including 3-point bending, pressure point cycling, sit, torsion, and user studies. iPhone 6 and iPhone 6 Plus meet or exceed all of our high quality standards to endure everyday, real life use.

With normal use a bend in iPhone is extremely rare and through our first six days of sale, a total of nine customers have contacted Apple with a bent iPhone 6 Plus. As with any Apple product, if you have questions please contact Apple.