Every time a supposed new detail about the iPhone 6 is leaked, mockup renderings depicting the new information quickly appear all over the internet. Now that we are getting closer to the release date, the leaked information is more accurate, comes from legitimate sources and is based on physical evidence rather than wild speculation. This latest mockup by renowned Dutch concept artist Martin Hajek is probably the most accurate depiction to date, as it is based on the latest leaked iPhone 6 specs.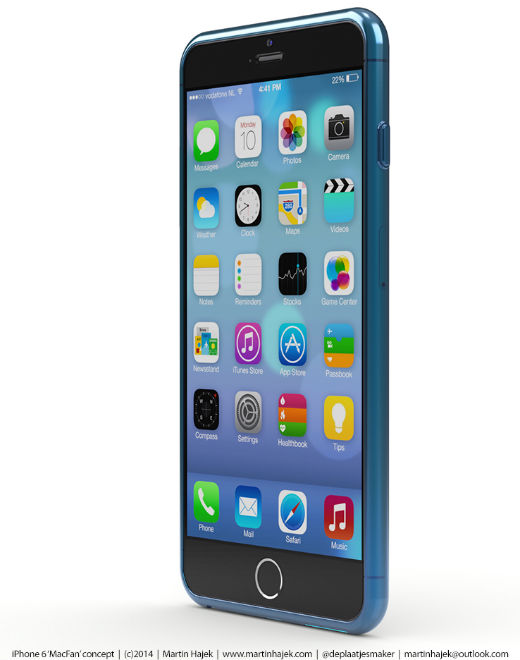 The renderings that surfaced on French site nowhereelse are based on sketches that were obtained by Japanese site Macotakara. The mockups show two different size next generation iPhones, which is all but a certainty at this point, and a sleep/wake button that has been moved to the right side of the unit. This agrees with the well
respected KGI Securities analyst Ming-Chi Kuo's recent research note that spoke of a 4.7" and 5.5" model, as well as a repositioned sleep/wake button. Ming-Chi also expects a narrower bezel and a thinner body - 6.5 to 7.0 mm, as opposed to the 7.6 mm body of the iPhone 5. Both of these features are depicted in Hajek's renderings, which also include an iPhone 5 for comparison.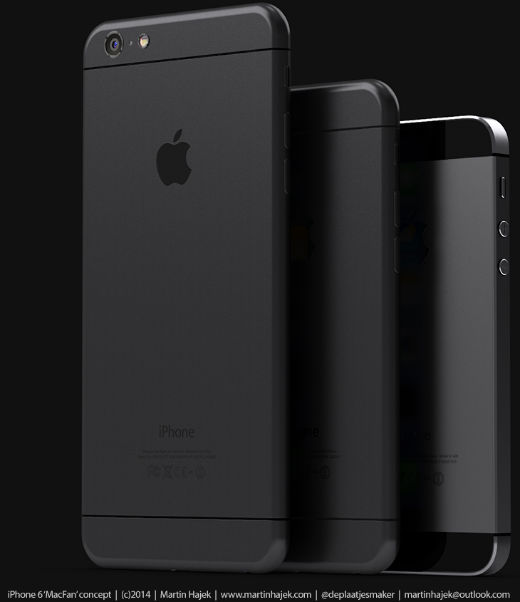 Aside from the physical appearance of the iPhone 6, Ming-Chi expects Apple's next flagship to be equipped with the much faster quad-core A8 processor (as opposed to the iPhone 5s' dual-core A7), 1 GB RAM, a Touch ID fingerprint sensor and an NFC chip (near field communications). He expects the 4.7" handset to be released sometime in the Fall and the larger model to debut most likely around the holidays.