Purchasing merchandise with a mobile phone is nothing new in many parts of the world, including Japan, South Korea, Scandinavia and many other parts of Europe, but it hasn't taken hold in the U.S. yet. Google Wallet is around but it hasn't been heavily adopted thus far. Apple, seeing a future in mobile commerce, has been working fervently on such a system.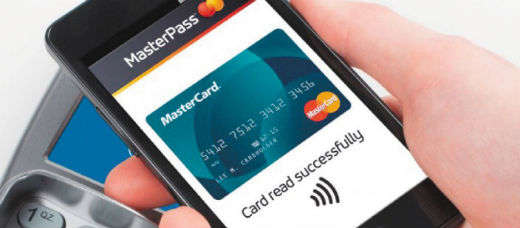 According to The Information, in recent months Apple has been in talks with many payment industry companies, including Visa, in effort to come to an agreement on a mobile payment system. People with knowledge of those discussions say that
"Apple executives have discussed launching a mobile 'wallet' as soon as this fall for people to use their iPhones to pay for goods in physical stores."
This is not surprising considering Apple's moves over the past year. In January, Apple tasked executive Jennifer Bailey with building an in-house payment system, something to model a real world system on. The company has also developed and quickly rolled out the iBeacon, a device that uses Bluetooth Low Energy (BLE) to pinpoint a customer's location within a place of business and push notifications to their mobile device. The technology is quickly being adopted by major retailers including the MLB and NFL, Macy's, American Eagle, Giant Eagle,the NBA, Safeway and Virgin Atlantic among others.
iBeacons, in conjunction with NFC chips, could be used to make secure mobile payments. NFC (near field communication) chips allow mobile devices to establish radio communication with other devices over very small distances, usually a few centimeters. Both Craig Hettenbach of Morgan Stanley and Ming-Chi Kuo of KGI Securities expect the iPhone 6 to be
equipped with an NFC chip
.
The groundwork for a mobile payment system seems to be laid, Apple just has to come to terms with the major payment industry companies, which is what it appears to be doing now. iOS 8 will debut with the launch of the iPhone 6 sometime in late September.