Submitted by Frank Macey on
Big changes are coming for customers who sign up to start AT&T Mobility service later this month. The mobile carrier has decided to nix its traditional service plans once and for all. Existing customers will not be affected unless they actively change their current subscription plan. So what exactly will AT&T offer instead of standard per-device monthly service?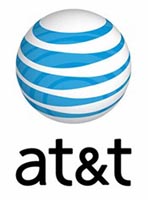 AT&T began offering its Mobile Share plans last summer, which allow customers to share a data allotment among several devices with unlimited talk and text. Each device is charged a monthly fee on top of the pooled data price. The more data that is purchased the cheaper it becomes to connect each individual device to the plan.
Basic phones, laptops, smartphones, tablets and even wireless home phones can be connected to a Mobile Share plan. Up to 10 separate devices can be linked to one account for non-business accounts, and the data allotment tops out at 50GB for the largest plan. Plans offering as little as 300MB per month of data usage can also be purchased.
For iPhone users, tethering and mobile hotspot are included in Mobile Share, drawing on the same data pool used for other devices on the plan. Up to five simultaneous connections can be made using the built-in iOS personal hotspot. Here's a breakdown of the different data prices:

The change will take effect on October 25. Current customers will not be forced to switch to a Mobile Share plan unless desired. AT&T is not the first carrier to switch over to shared data plans. Verizon Wireless already requires new customers to select a Share Everything plan from their menu of offerings.