Submitted by Frank Macey on
GoPhone customers will automatically get major improvements to their data and calling plans starting in two days. AT&T has announced increases to high-speed data allowances on pre-paid $45 and $60 per month plans. The less expensive plan will jump from 1GB to a 1.5GB allowance.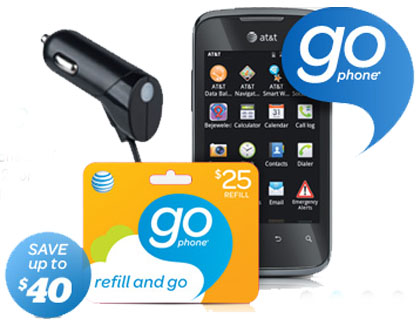 Customers with $60 plans will see an increase from 2.5GB to 4GB. These changes will not increase billing costs. All GoPhone plans are actually unlimited data, however the data allowance is the amount of high-speed monthly data usage. After these amounts are reached, speeds are reduced.
In addition to the data plan changes, the $60 plan will get unlimited calling to Mexico starting on February 20. Both the $45 and $60 plans already include unlimited calling and texting nationwide. They also include unlimited text messaging to Canada, Mexico and over 100 other countries. Of course, to get in on the unlimited calling to Mexico you must call from the US, Puerto Rico, or the Virgin Islands.
GoPhone started offering the iPhone in 2013, including full LTE and HSPA+ data service and Visual Voicemail. While new devices must be purchased at full retail, GoPhone customers are pre-paid with no service contract. Several others such as Cricket Wireless have recently improved data plans and pricing for pre-paid customers.