Submitted by Frank Macey on
Pre-paid cellular fans rejoice. AT&T GoPhone service is about to get much better for those looking for a contract-free iPhone. GoPhone now officially supports the iPhone, according to MacRumors, including Visual Voicemail and full LTE and HSPA+ data service. Previously, iPhone owners could subscribe to GoPhone for calls, but with no data access.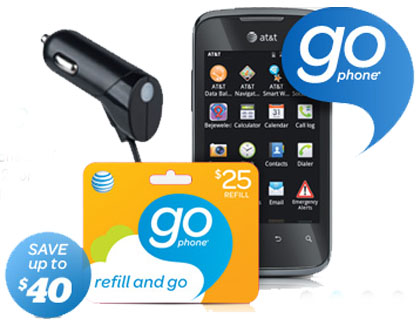 This means iPhones can be purchased at full retail price and activated on GoPhone, or existing iPhone owners can migrate their devices to the network. Three service plans are available, including a $65 per month plan that comes with 1 GB of data and unlimited calls and texts. Less pricey plans are also an option, coming in at $25 and $50 per month not including data.
GoPhone subscribers who already have an iPhone will automatically be issued the expanded service capabilities starting on June 21. For those who are interested in upgrading their service ahead of time, all that's needed is a call to GoPhone customer service to initiate the request. Going from no data service to LTE and HSPA+ is a significant upgrade, not to mention access to Visual Voicemail.
The changes will bring GoPhone pre-paid service to the same levels as post-paid contract customers are currently enjoying on AT&T. Competition in the pre-paid iPhone market has heated up, with several carriers including Virgin Mobile, Cricket Wireless, and AT&T's own Aio Wireless all attracting customers looking for an iOS device with no contract.