Submitted by Bob Bhatnagar on
Old iPhone lovers, your vintage smartphone circa 2007 will be limited to Wi-Fi only in less than five years. AT&T Mobility plans to take the 2G (EDGE) data network offline by January 1, 2017 which will leave original iPhone users without a cellular data connection.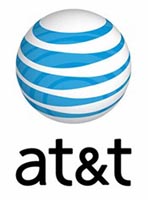 Currently 12 percent of AT&T customers with data contracts have devices limited to EDGE, which amounts to 8.4 million subscribers. Before panic sets in, AT&T has explained they will help customers transition to more modern devices ahead of the switch. The company needs as much spectrum as possible to support newer, faster networks including 3G and LTE.
This means that in 4.5 short years AT&T devices will fall back to 3G if a faster connection isn't available, with EDGE and GPRS no longer an option. Original iPhone users, once at the vanguard of mobile technology, have been limited by Apple to the iOS 3.1.3 firmware update. Limitations in the iPhone 2G hardware prompted the company to avoid performance issues by preventing the installation of newer software.
ZDNet cites an AT&T SEC filing below:
Also as part of our ongoing efforts to improve our network performance and help address the need for additional spectrum capacity, we intend to redeploy spectrum currently used for basic 2G services to support more advanced mobile Internet services on our 3G and 4G networks.
We will manage this process consistent with previous network upgrades and will transition customers on a market-by-market basis from our GSM and EDGE networks (referred to as 2G networks) to our more advanced 3G and 4G networks.
We expect to fully discontinue service on our 2G networks by approximately January 1, 2017.