Submitted by Frank Macey on
AT&T is expanding its network by purchasing a slice of the 700MHz spectrum from Qualcomm. This is after the company dropped its bid to acquire T-Mobile due to opposition from the FCC and US Justice Department. Instead, AT&T and T-Mobile are entering a roaming agreement that has been billed as helpful to both companies.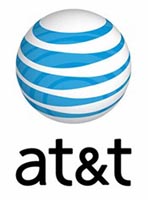 The FCC has approved the latest deal, with Qualcomm selling the frequencies it was formerly using for its Flo TV service. The $1.9 billion agreement hands AT&T additional 700MHz spectrum to expand its 4G LTE network. Although the deal was announced last year, the FCC decided to review both the Qualcomm purchase and T-Mobile acquisition together and ruled on the proposal last week.
Some T-Mobile customers were surprised this fall when Apple launched the iPhone 4S on rival Sprint's network instead of their own. There was much speculation that a T-Mobile acquisition by AT&T would lead to an iPhone on the network sooner rather than later, but it has yet to come to fruition. Currently, the only way to use an iPhone on the T-Mobile network is to jailbreak and unlock the device. Users are also limited to EDGE data speeds due to differences between the networks.
The FCC and Justice Department were concerned that eliminating T-Mobile from the wireless market would reduce competition and lead to layoffs in the industry. The Qualcomm deal approval has been described as a consolation prize by Electronista and others reporting on the deal. AT&T has complained about a shortage of radio spectrum in the US wireless industry and argued that decisions rejecting the T-Mobile acquisition would harm customers and reduce investment.
Regardless, AT&T plans to roll out 4G LTE service to 15 markets including 70 million subscribers before the end of the year.