Submitted by Bob Bhatnagar on
With all of the hoopla over the white iPhone 4 launch and a possible Verizon Wireless CDMA model it's easy to forget that carriers are frantically working to upgrade their cellular data networks. LTE stands for Long Term Evolution, and its the technology behind next generation 4G wireless networks. AT&T along with Verizon Wireless and T-Mobile have all committed to LTE standards.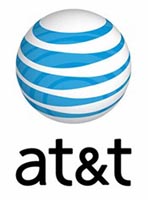 AT&T, currently the exclusive carrier of the iPhone in the US, plans to begin rolling out its LTE network in mid-2011. Trials of LTE are currently underway in Dallas and Baltimore as the company continues to expand HPSA+ 3G availability across the nation. The implementation of LTE could coincide with Apple's iPhone 5 launch next year.
Earlier this year it was revealed that Apple was seeking to fill a position requiring expert knowledge of LTE among other cellular network technologies. An LTE iPhone on the AT&T and/or Verizon network seems inevitable, however the timing is unclear. What's also unknown is the exact date that Apple's exclusive contract with AT&T to service iPhones in the US expires.
Verizon Wireless reported that trials of its LTE network in Seattle and Boston achieved download speeds up to 12 Mbps. The company expects to have 100 million people covered by LTE by the end of 2010.
AT&T expects to have up to 75 million customers covered by LTE at the end of 2011. The company is spending $700 million on the LTE transition in 2010 alone. Alcatel-Lucent and Ericsson are partnering with AT&T to provide hardware for the LTE network.
In the meantime, AT&T continues to work on its HSPA+ network. This upgrade to the existing 3G network will result in 7 Mbps download speeds for 250 million Americans by the end of this year. The company has upgraded its 3G cellular sites but still needs to finish upgrading backhaul connections to take advantage of the higher speeds.