Submitted by Bob Bhatnagar on
Another novelty way to unlock the iPhone is now available for free. It's a good thing, because in the process of installing this jailbreak tweak your lock screen will actually lose functionality. SlideUP2Unlock actually replaces the camera grabber with a padlock icon, making it possible to unlock the iOS device by swiping up instead of left to right.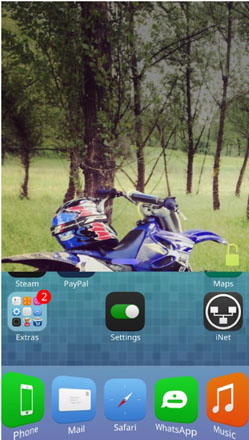 This is great if accessing the Camera app from the lock screen is something you won't miss. Essentially, the upward swipe that normally opens the Camera app will now unlock the device instead. But don't worry, the standard swipe to unlock option remains accessible, even though iOS can be unlocked with an upward swipe as well.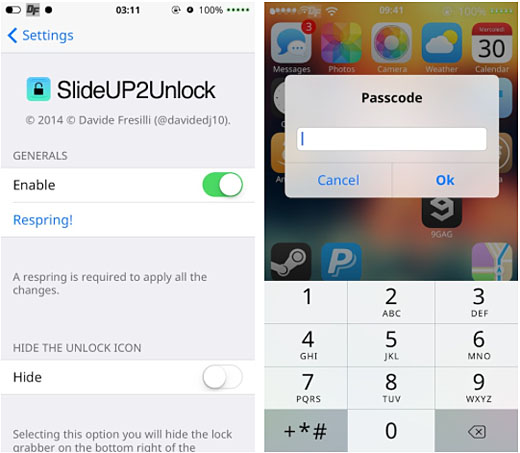 Settings include a kill switch and an option to hide the padlock icon. When hidden, neither the padlock or camera icon will appear on the lock screen, but swiping up will proceed to unlock the device. If a passcode is set, the tweak will prompt for the passcode. This will not happen with the default passcode keypad, however. The home screen is displayed with a dialog box asking for the passcode laid on top, along with a numerical keypad.
SlideUP2Unlock is available free from Cydia on the BigBoss repo. Check here for
instructions on how to jailbreak iOS 7.x with evasi0n 7
. You can also find out
how to purchase and install Cydia tweaks with this guide
.