Submitted by Chad Shmukler on
It's true that this isn't an Apple blog, or a Macbook blog - but hey, we get excited about anything Apple. Throw on top of that the fact that we also tend to get excited about anything invisibleSHIELD (as seen in our in-depth review of the invisibleSHIELD for the iPhone), and here we are.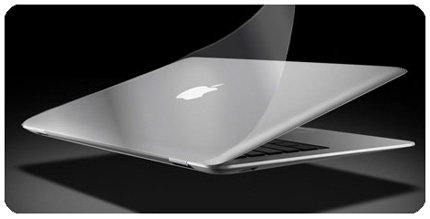 Our sister site, unwir3d, recently reported on ShieldZone's release of the invisibleSHIELD for the Macbook Air. We're used to seeing invisibleSHIELDs protect cell phones, GPS units, PSPs, etc. Even though ShieldZone has apparently been protecting laptops for years, we hadn't noticed. Needless to say, these invisibleSHIELDs for the Macbook air really caught our eye.
The invisibleSHIELD protectors for the Macbook Air don't protect the screen of course, we're hoping you won't have that exposed when it could be damaged, instead they offer full protection covering the Air's top, bottom, wrist rest, track pad and mouse button(s). As usual, the protection is invisible, yet strong enough that the US military uses it to protect the blades of their helicopters.
There are also simpler, less expensive versions of the same shields available with more limited coverage (i.e. wrist wrest only).
[via unwir3d: invisibleSHIELD for Macbook Air now available]