Do I need a credit card to create an Apple ID?
The short answer is no. Apple does not require credit card information to create an Apple ID. Free content can be downloaded without a billing method.
There is a trick to creating an Apple ID without a credit card. Check here for complete instructions on how to open an Apple ID account with no credit card.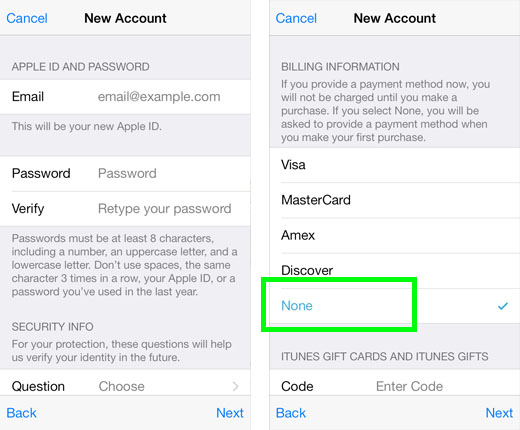 A billing address and phone number is still required. Apple stopped asking for all Apple IDs to be attached to a credit card with the launch of iOS 6. A credit card can always be added later if needed.