Submitted by Frank Macey on
Ever wonder why Apple requires an Apple ID linked to a credit card to download free apps on the App Store? Obviously it makes sense when you're purchasing something, but there are so many free apps that many iPhone owners never buy anything.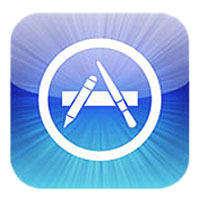 iDownloadBlog now says the latest beta of iOS 6 has dropped the requirement to sign in for free apps, meaning if you aren't interested in linking a credit card to your App Store downloads, you won't have to. This is a welcome change for many iPhone users watching their wallet, and their security.
Apple already dropped the requirement to enter an Apple ID password every time you re-download an app in the first beta version of iOS 6. The newest firmware is expected to launch alongside the next generation iPhone in September or October this year. The iOS 6 upgrade will include a slew of new features including Passbook, a new Maps application, and much more.
App Store users can look forward to added convenience when downloading free apps, without having to worry if they're logged in to their Apple ID or re-typing a password over and over again.