Will my iPhone alarm play over a Bluetooth speaker?
Pairing the iPhone to a Bluetooth speaker can vastly improve sound quality when playing music or listening to other content. But what happens when the Clock app in iOS 7 has an alarm set to go off at a specific time?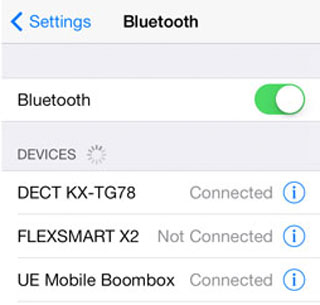 Bluetooth speakers often play many sounds and alerts that would normally come through the built-in iPhone speaker. However, when it comes to alarms sounding, don't look for the alarm noise to play on the Bluetooth device. The iPhone itself will play the ringing alarm from the built-in speaker.