Does the Apple Watch have a passcode / Touch ID?
UPDATE: There is a passcode setting in Watch OS. For example, if Apple Watch is removed from the user's wrist, Apple Pay will lock and require a passcode before purchases can be made. Stay tuned for more details.
Those interested in buying the Apple Watch may be wondering whether or not the device will include security features for privacy and to deter theft. The Apple Watch does not include Touch ID hardware to authenticate the user with a fingerprint. But will it be protected by a passcode like the iPhone?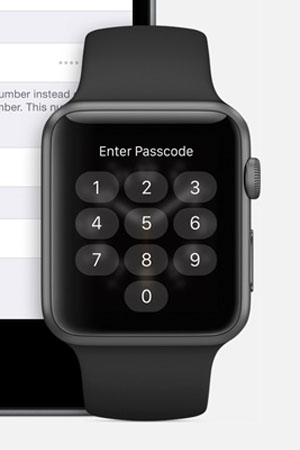 Apple has not explained what, if any security features will be included on the Apple Watch. Stay tuned to find out if the wearable iOS device will use a passcode or other security mechanism to prevent unauthorized access. The Apple Watch launches in early 2015.