Submitted by Anders Batten on
In a rare publicity stunt Apple automatically uploaded U2's album Songs of Innocence to iOS users' iTunes accounts. A lot of people were not happy that Apple forced the album onto their devices and voiced their displeasure on social media. Apple has heard the complaints and on Monday released a free web tool for users to remove the album from their iTunes music library.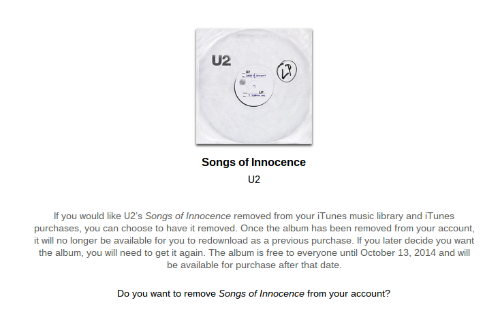 The tool is simple to use:
1. Click this link
2. Click the "Remove Album" button
3. Enter your Apple ID and password
The album will be automatically removed from your iTunes music library after you enter your Apple ID.
If you actually want to download the album to your device here's how:
1. Open your Music app
2. Tap More
3. Tap Albums and scroll down until you see Songs of Innocence
4. Tap the individual iCloud icons to download an individual song or the tap the first iCloud icon to download the entire album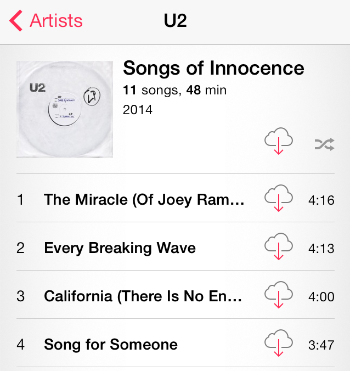 U2 Songs of Innocence will be available for free on iTunes until October 13, 2014.